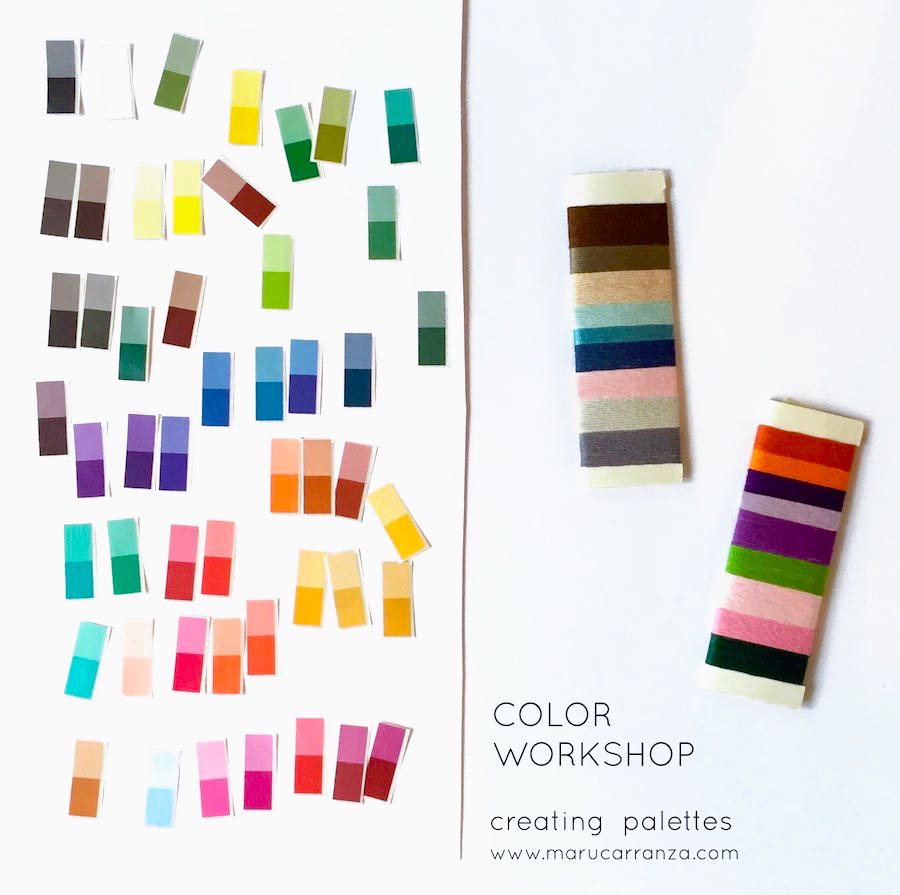 Would you like to know more about COLOR?
In the three days courses we learn about color theorie and through experiments we will find the way to connect complementary colors, create our own palettes, color combos combinations, describe color from reality, screen and printed sources.
All our practice will transform into art pieces, we will work with acrilic, oil watercolors and we will learn how to use photoshop for a better understanding of the color in the screens.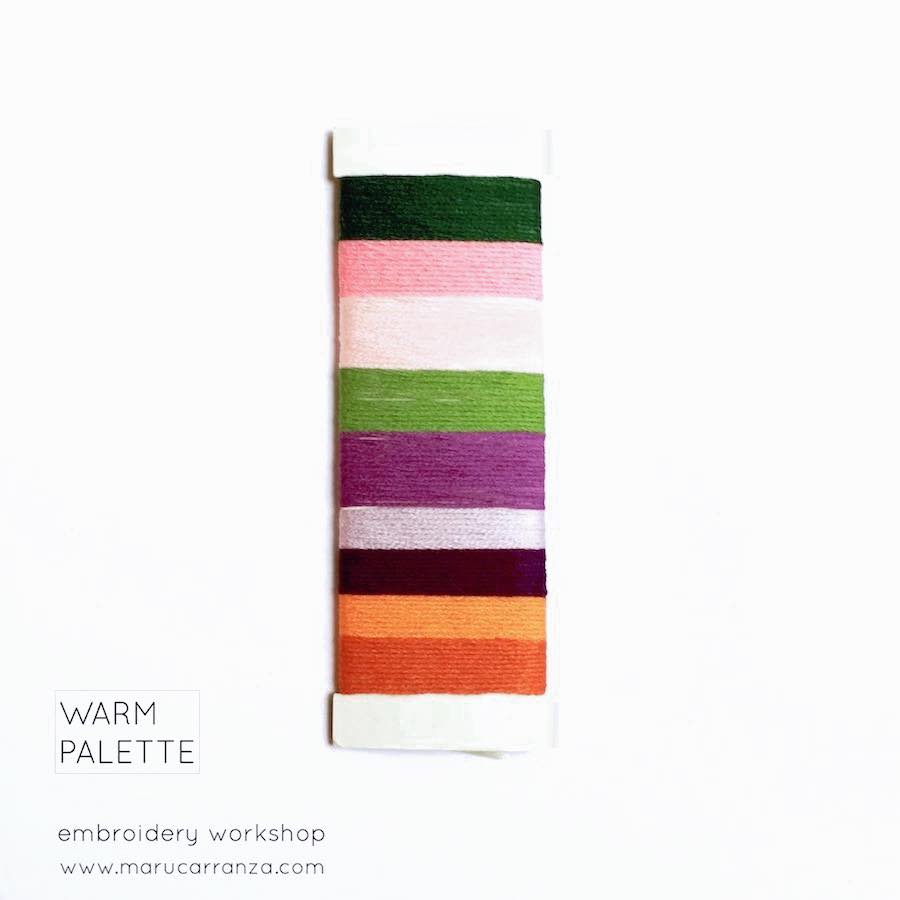 Thread color palette warm combo" descr="In a color palette we must always find cold and warm colours in their third variations, shades from saturated to light and one or two complementary colors.
The right amounts of warms and colds will find perfection. So in one single palette we can find all variations of light and saturation.
Join my colour workshop in Berlin, Madrid and Tel Aviv #color #farben #farbenspiel #colour #colorpalette #colorcombo #palette #warms #thread #embroidery #embroideryberlin #workshop #art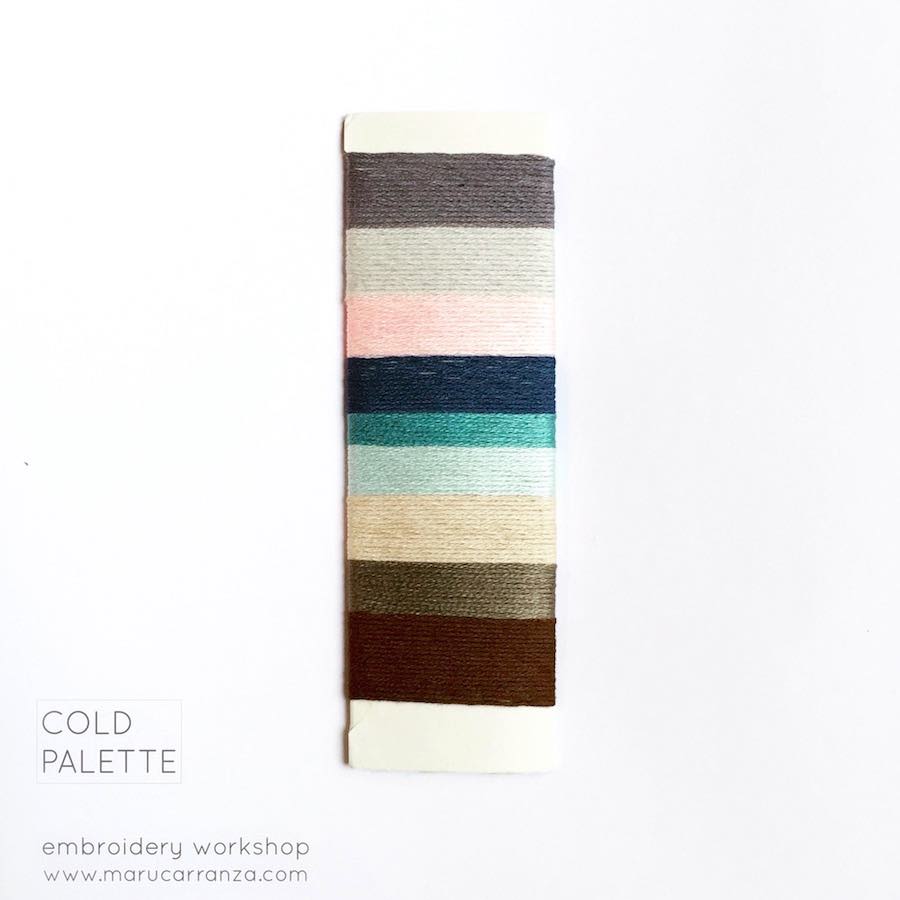 Thread color palette COLD combo" descr="I combined this palette starting with a light pink – dark cerulean Blue combination. Pink is considered a cold colour but can have some warm tonalität depending on the amount of yellow and saturation.
The blue shades will combine in perfection with Sand color shades which are warm colors. The Grey shades on the top, always good and calming.
In a color palette we must always find cold and warm colours in their third variations, shades from saturated to light and one or two complementary colors.
The right amounts of warms and colds will find perfection. So in one single palette we can find all variations of light and saturation.
Join my colour workshop in Berlin, Madrid and Tel Aviv #color #farben #farbenspiel #colour #colorpalette #colorcombo #palette #warms #thread #embroidery #embroideryberlin #workshop #art