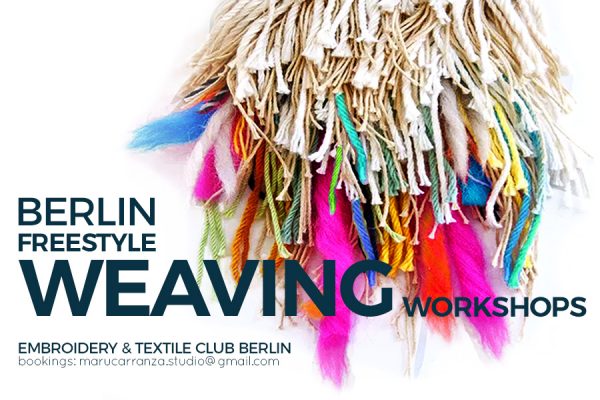 DESCRIPTION
Learn the basics of Weaving on a Loom
Recycle materials
Build your Loom with recycled materials

Aprende a trabajar los Telares – Nivel Básico
Weben Kunst – Basis von Anfang an
Next WEAVING workshop:
open inquiries November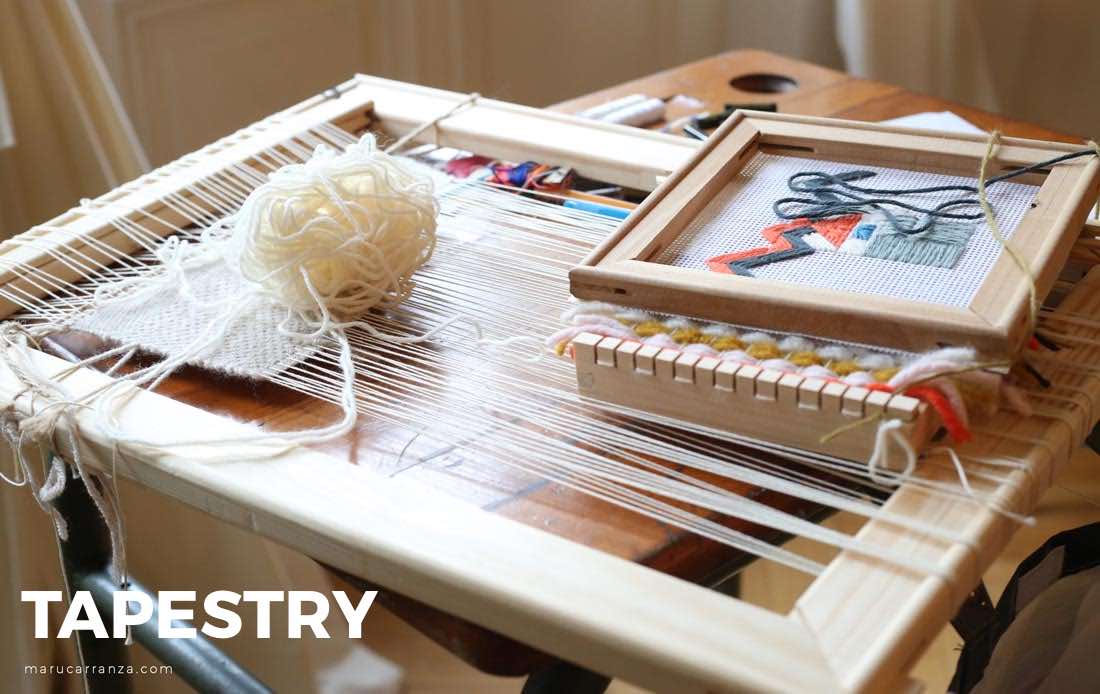 DETAILS
BRING A FRIEND AND GET A DISCOUNT by Sharing this page on Facebook!
Prices:
GROUP WORKSHOP: 49€; 3 hours
BASIC COURSE: 140€ ; 3 days / 2,5 hours
ADVANCED COURSE: 155€;  2 days / 2,5 hours
INDIVIDUAL CLASSES 1 or 2 people: 32€/1 hour (min 2 hours)
*material included (ask for more details)
Languages: ENGLISH SPANISH GERMAN
---
BRING A FRIEND OR SHARE IT AND GET A DISCOUNT!
To reserve your spot:
Bookings must be paid 10€ in advance via Paypal or Bank Transfer.
To book your class/workshop write me an email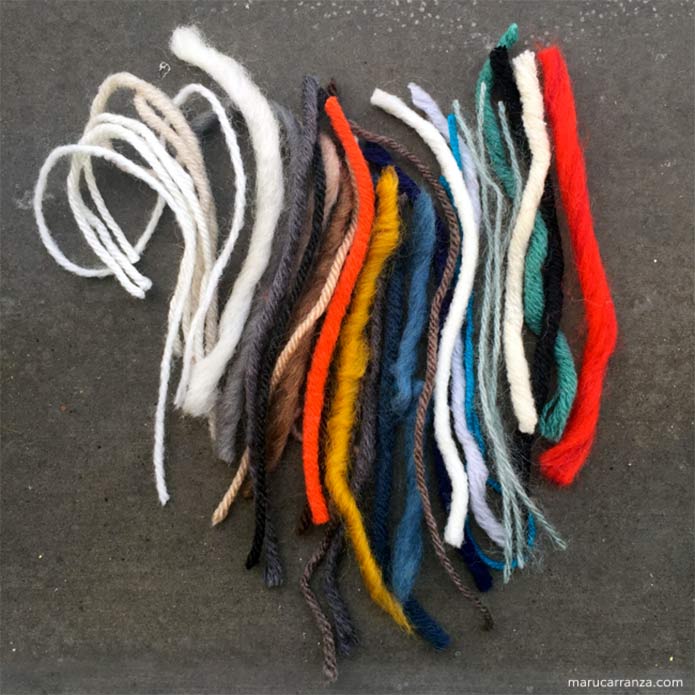 – Please fill in the form –>