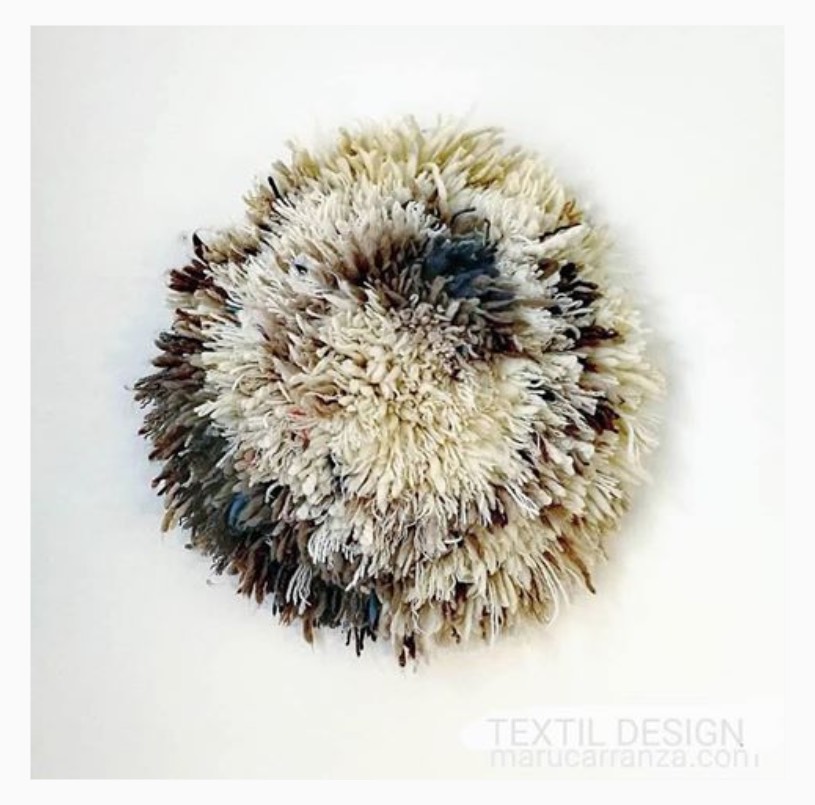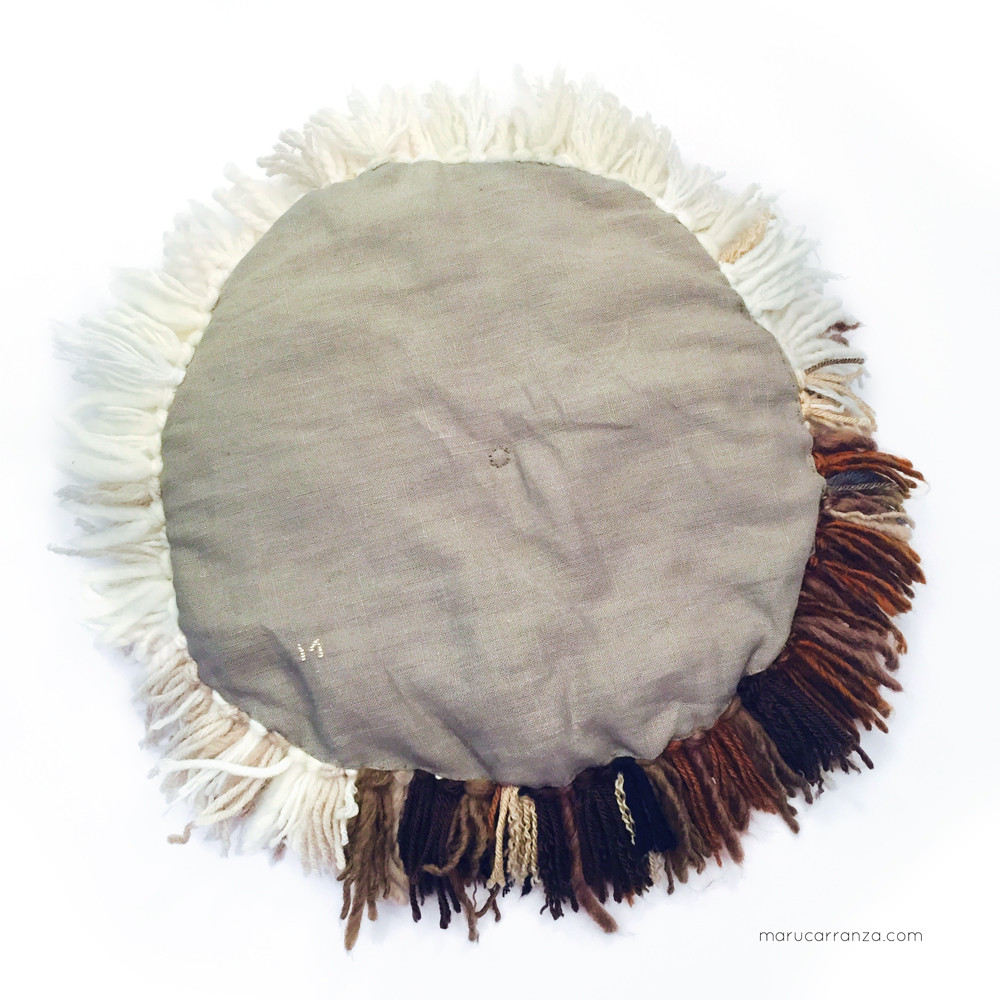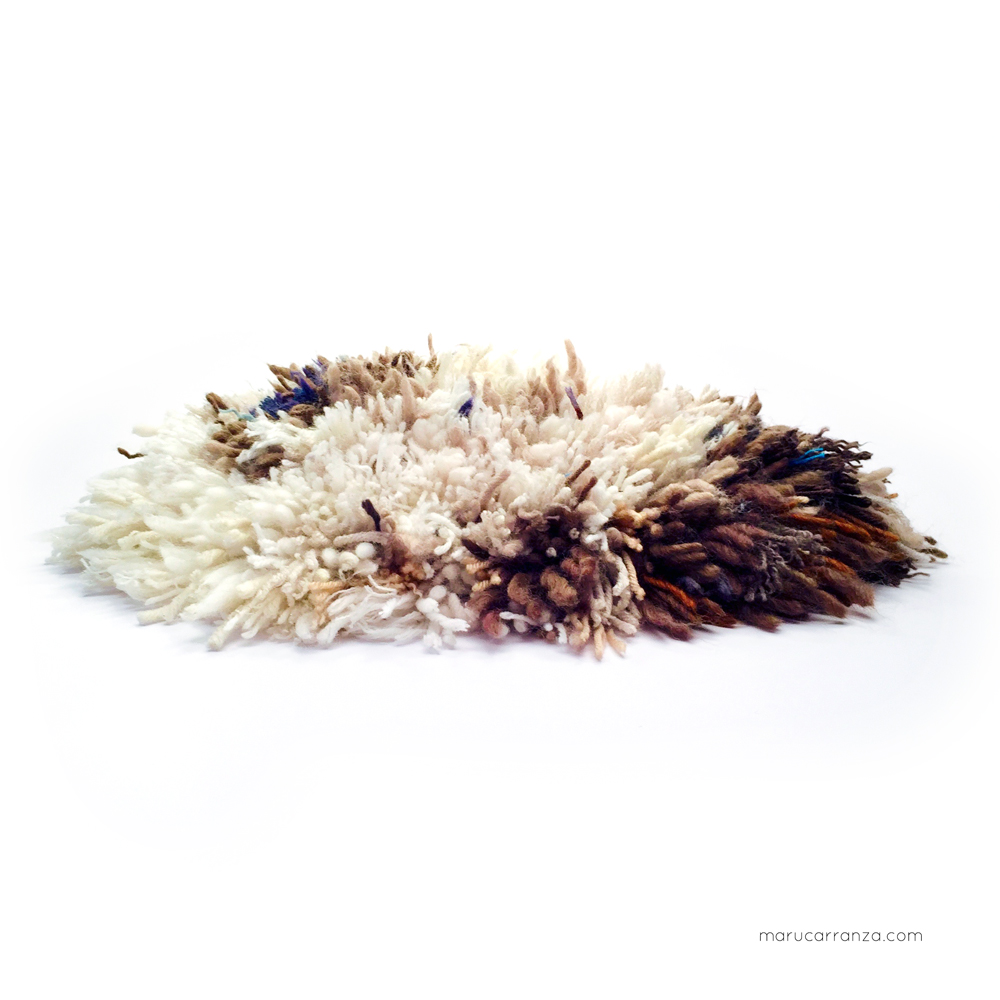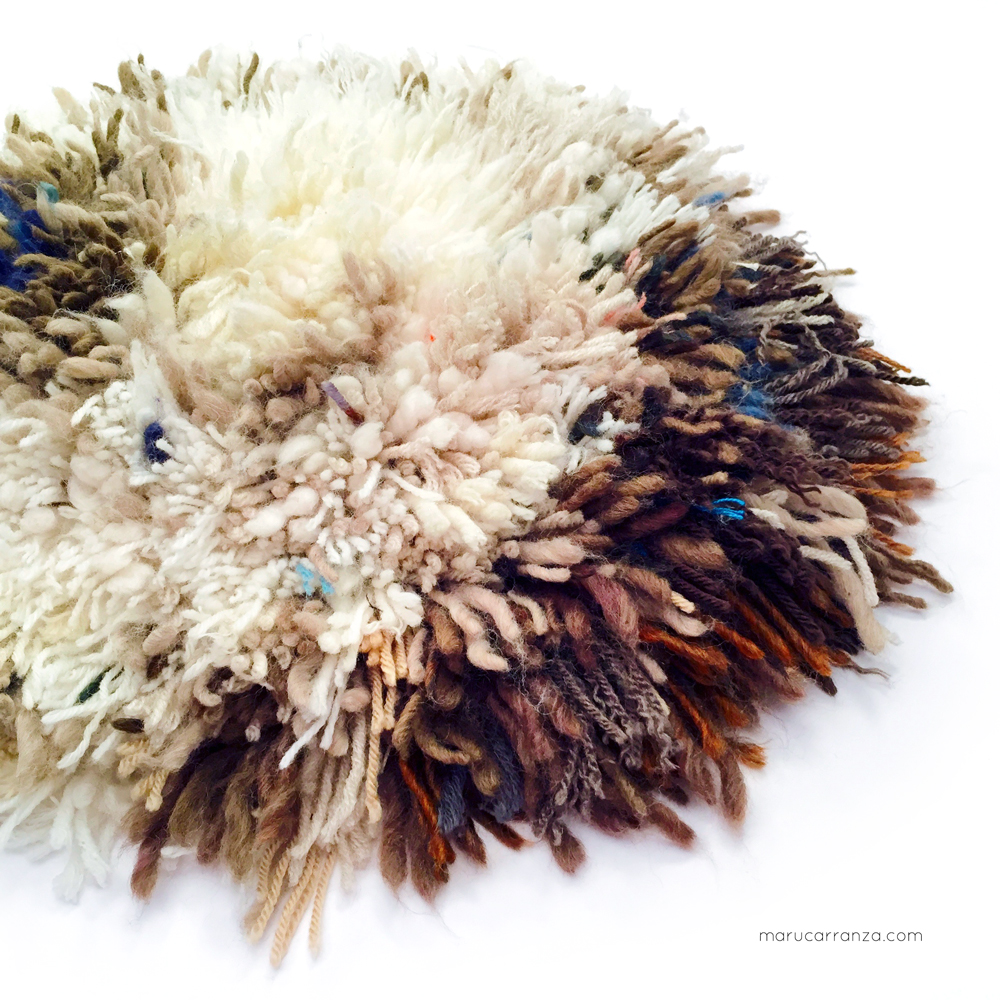 I started with a round frame (here you have one post about round framing) and it took me like around 15 days to finish the first cushion. I love the results!!
How did I choose the wools?
Check this other post in which I make a list of my favourite brands and styles of Wools. I know you can buy online, but i prefer to tuch it and combine the yarns before I buy them. So here you have the post about wools that I promised.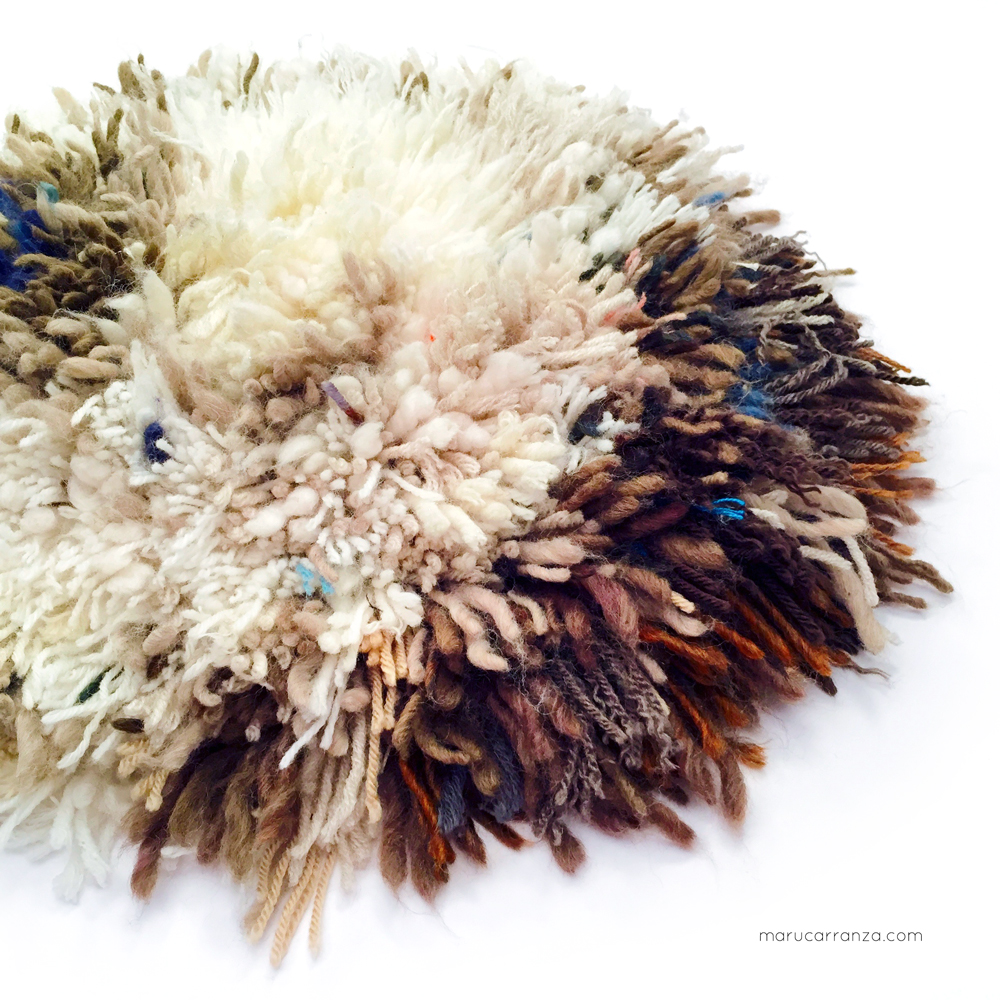 Cushions Vintage Collection – Wolle Kissen
.. working with wool is a natur pleasure ..
The texture of the wool is not comparable with any other material. It grows in your hands and it is kind of alive when we work with it. Very easy to combine and very warm in the winter and confortable for any season.
This project was in my mind for months and between my hands for a couple of weeks.
This Cushions Collection is as special as its materials. I spent more than two full weeks choosing the material. I went to every Wool Shop in Berlin. It was very hard to choose the colors and I just bought every single yarn that i liked. Sometimes the wool was not 100% natur and I was very strict with my first statement. In the first place I didn´t want to work with synthetic materials, but I must agree that sometimes we have to give up on our primal thoughts and keep working. So i bought some sythetic wool as well. But I must say that the 90% of the pieces is Natur Schurwolle, what means Sheep Wool in German.
Dimensions: 40 cm diameter
Materials: 90% Bio Nature Wool, 5 % Linen, 5% Cotton
: