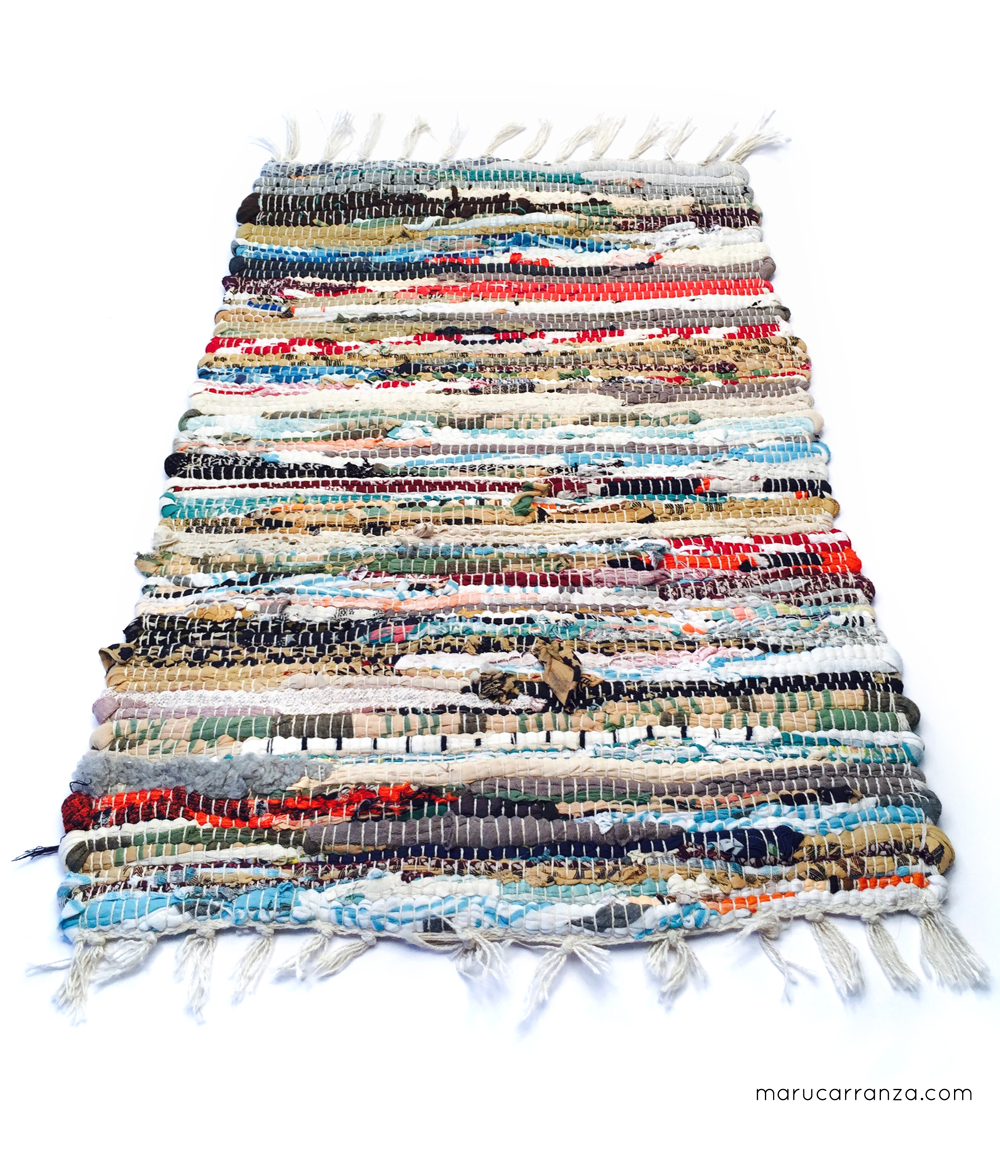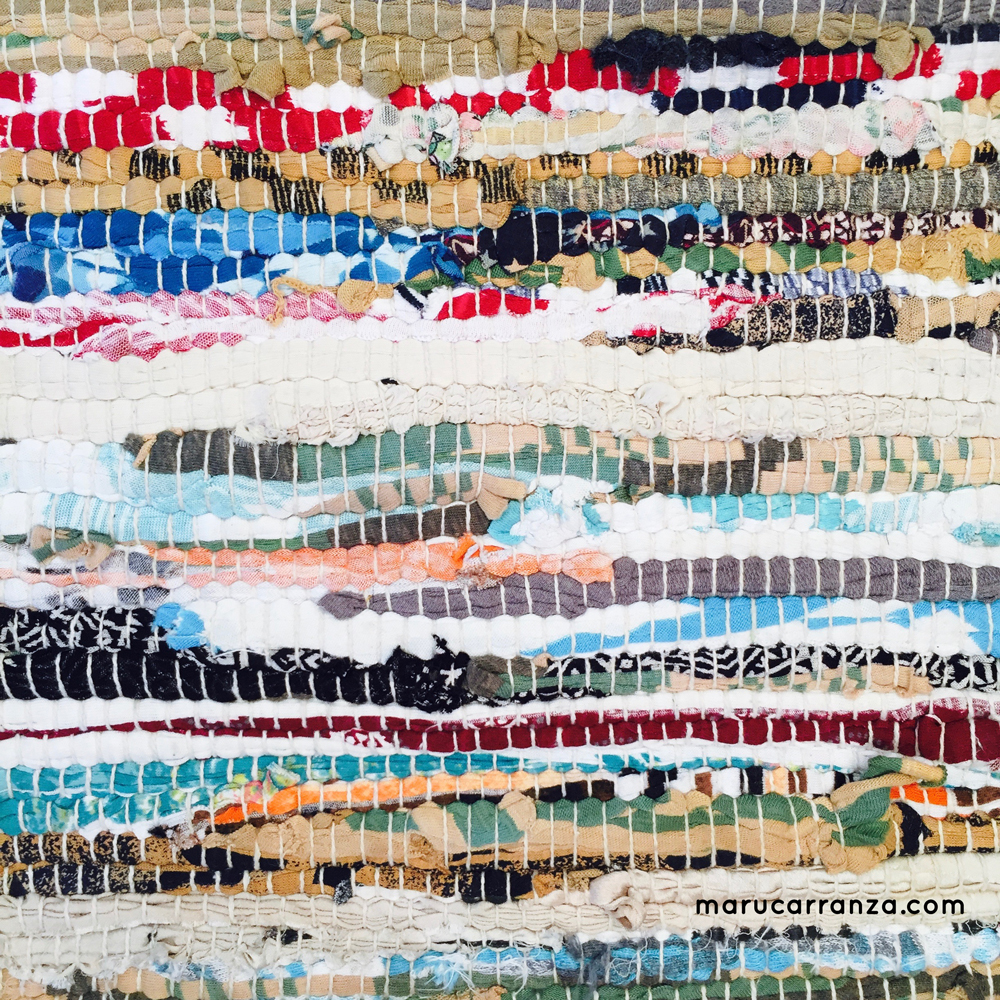 I started collecting old tshirts  and it took me a while till I got a good compilation
Cottom, Acrylic, Linen, etc
Very simple rugs are done in one week. Book a WORKSHOP HERE and LEARN WEAVING recycled Cotton.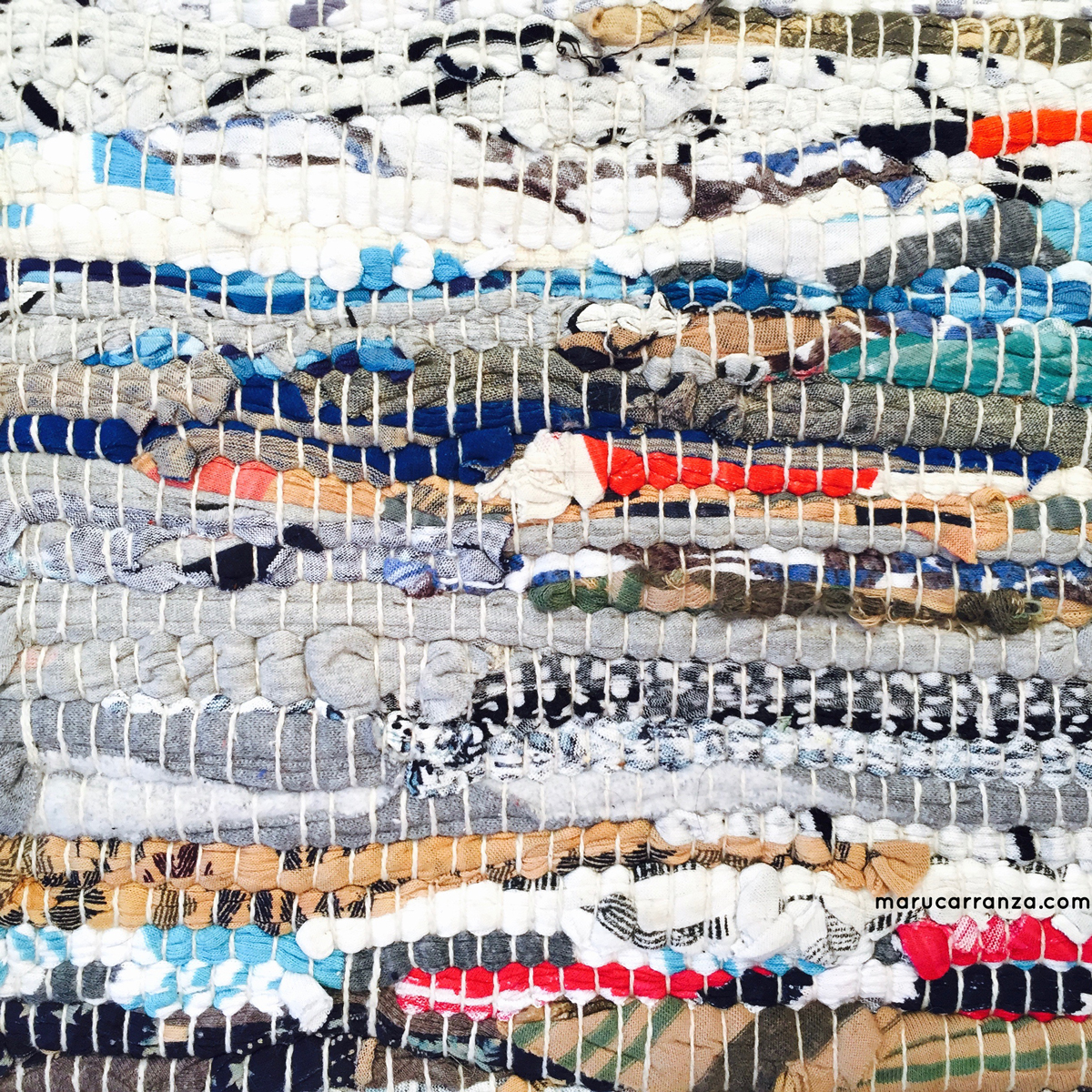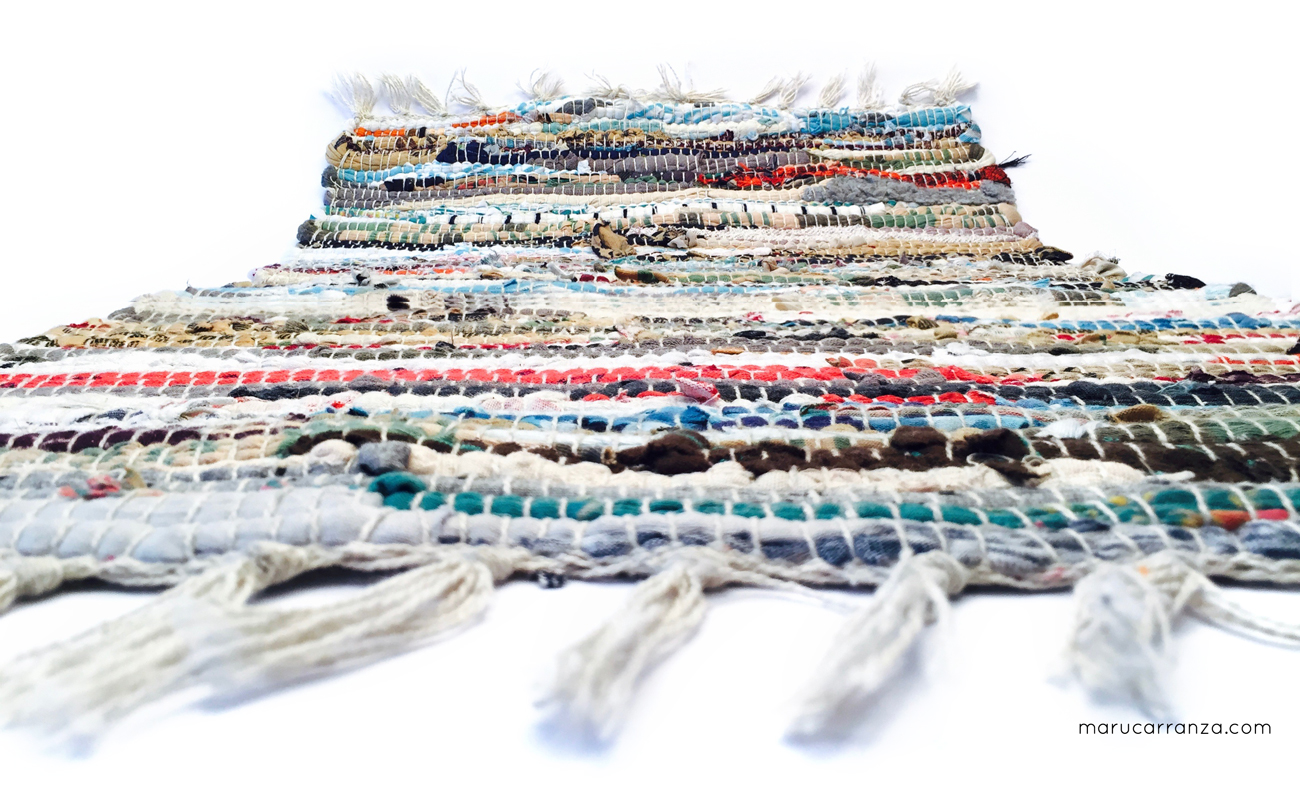 Rugs – Alfombras – Teppiche – Recycling Old Fabrics
.. recycle recycle recycle ..
Simplicity, natur-love and recycling go together hand by hand.
Learn how to make these rugs at my studio in Berlin.