XxXxXxXxXxXxXxXxXxXxX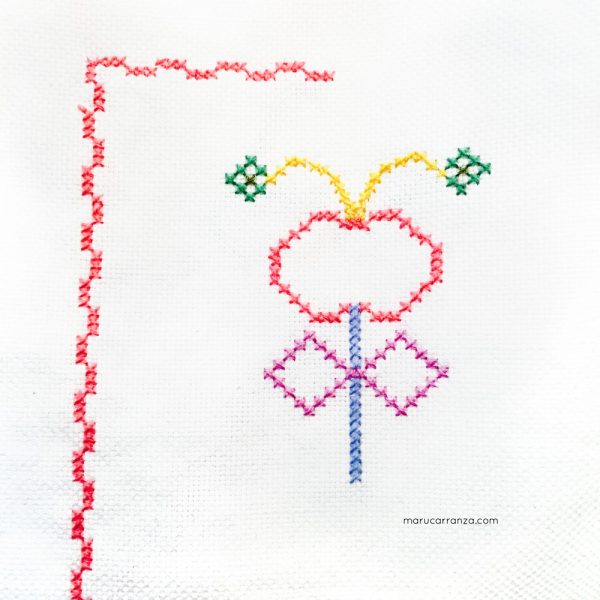 Here it is, my first embroidery piece ever…
I was 8 years old and in my school they always kept a really nice ttraditional atmosphere and the girls we use to stitch everyday… yes, everyday.
Even if it sounds rare, boys where playing football and girls we were stitching. That was the 80s and I remember it as a nice experience that brought me into a new but very old world of crafts.
I still keep the material in a box, in the same box I use to carry to the school once, more then ..0 years ago, hehe.
I never got to do any crochet, I amvery sure that I´d also love it. I have friends who can make really cool stuff and actually very useful.
Enjoy stitching!