Pom Pom Pom Pom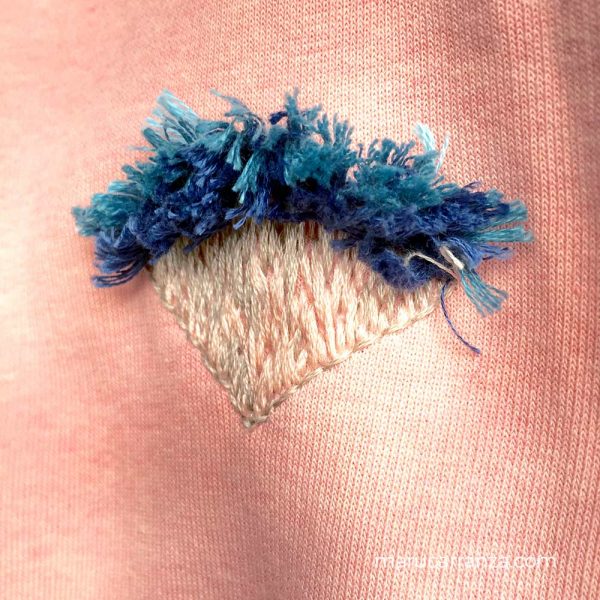 I wanted to try to create pom pom style motivs. I just followed some instructions but it was hard in the beginning till I got used to think that this titch is very special and needs a bit more of patience.
Around three hours took me to finish this 5cm2 detail.
I am very eskeptisch about trying a full pullover… let´s see.