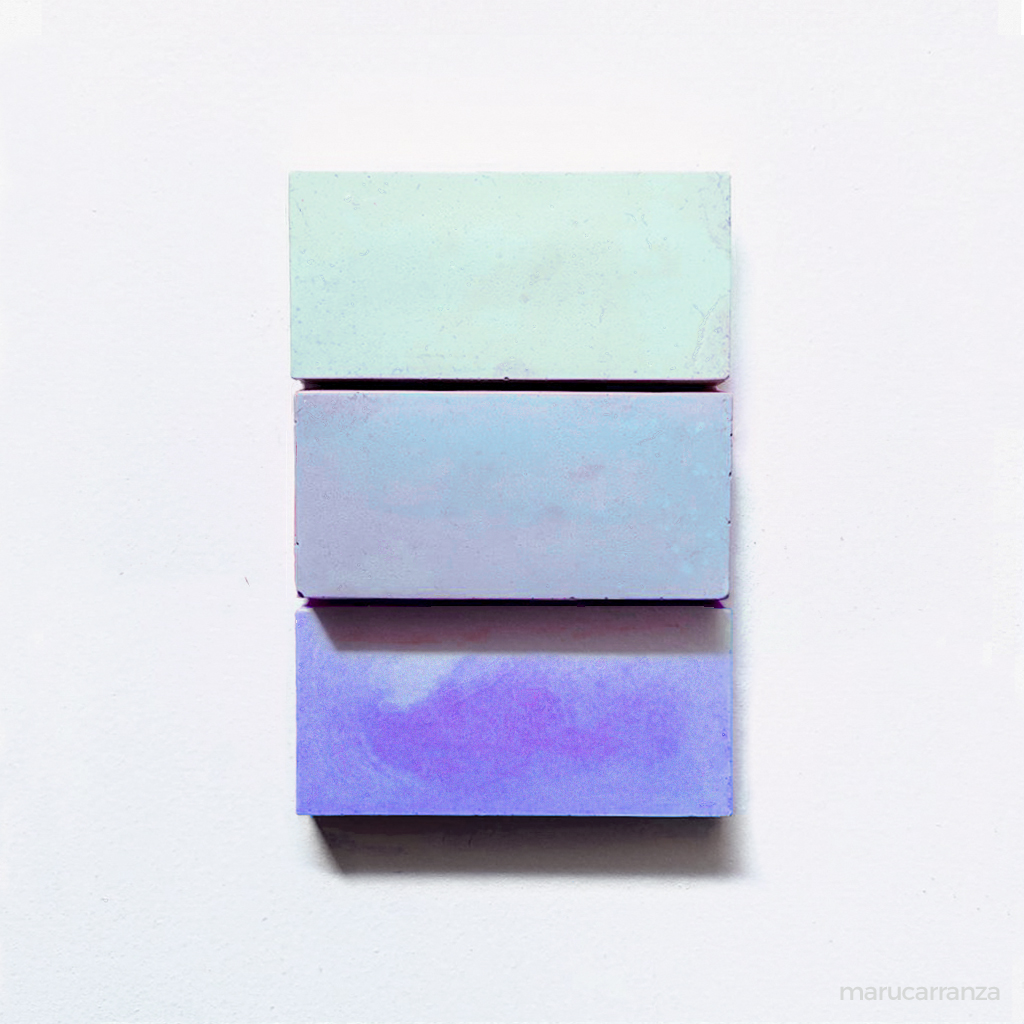 No tittle, Triptych 2023
24x32cm
Private Collection
Description
Rectangular, three-part art piece composition in which the main color scheme is characterized by a light combination of pigments onto a matt solid surface.
Lilac is often associated with creativity, spirituality, and imagination, and its presence in the artwork brings a sense of enchantment and wonder.
The three sections of this piece are seamlessly integrated, forming a cohesive whole that invites contemplation and introspection.
#abstractsculpture #keramik
#homedecor #designmatters #handmadeceramics #dpotter #marucarranza #blenderart #abstractceramic #oneofakind
#陶器 #cerámica #ceramic #도예
#세라믹
#陶芸 #קרמיקה #keramiek #céramique #керамика #wipart
TRÍPTICO "No tittle, Triptych" 2023
Year: 2023
Technique: Sculpture Installation
Dimensions: different sizes
Materials: Acrylic Ceramic Cements Resins Plasters Quarz