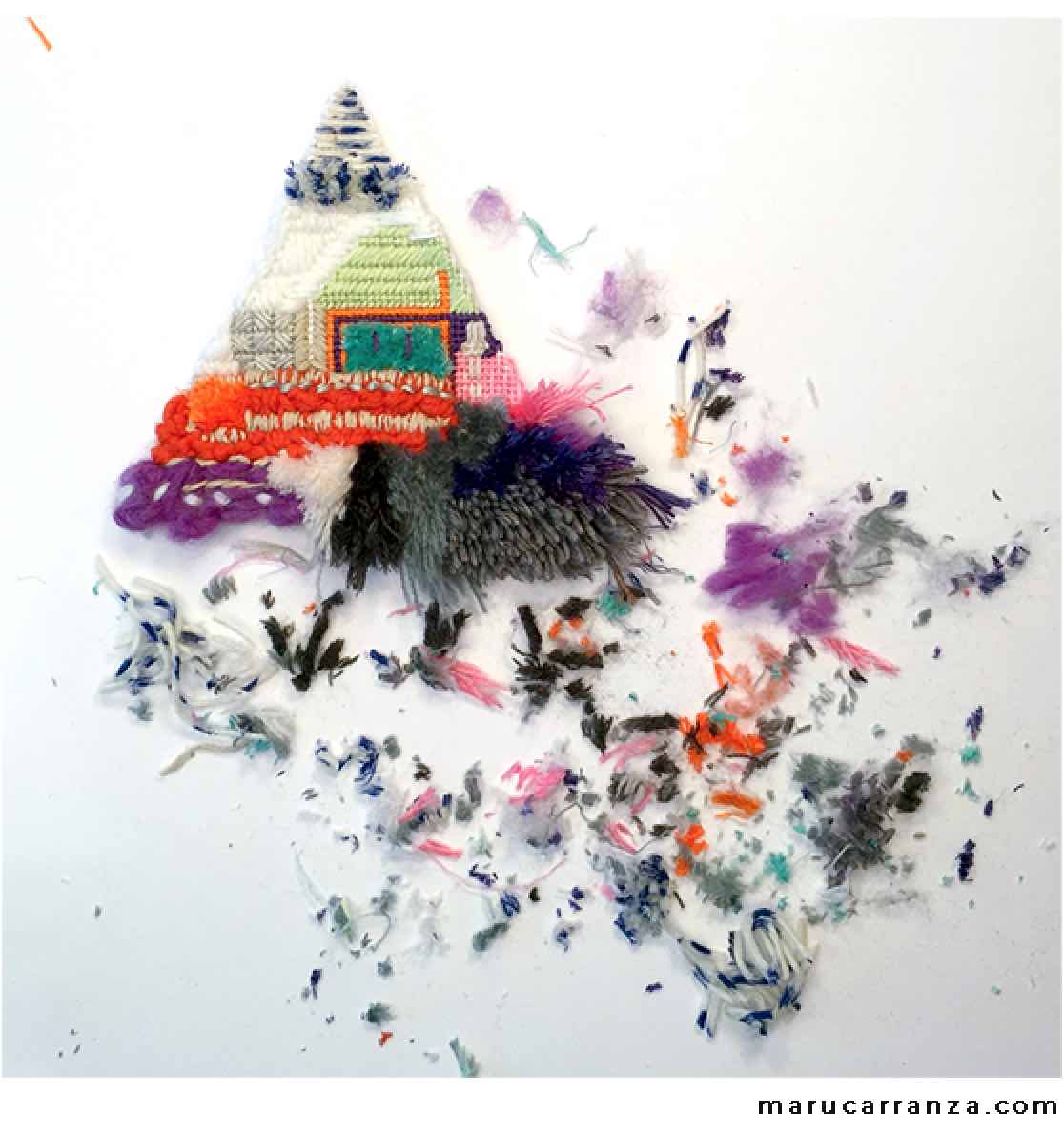 WEAVING, TAPESTRY, RUG HOOKING TECHNIQUES.
LATCH HOOKING, TUFTING
and NEEDLE PUNCH
taking place IN BERLIN
This is a new Workshop/Classes taking place in Berlin during 2018
Languages: ENGLISH SPANISH GERMAN
Prices:
205€ Course duration: 2 days / 3 hours
35€ Single classes: 1 hour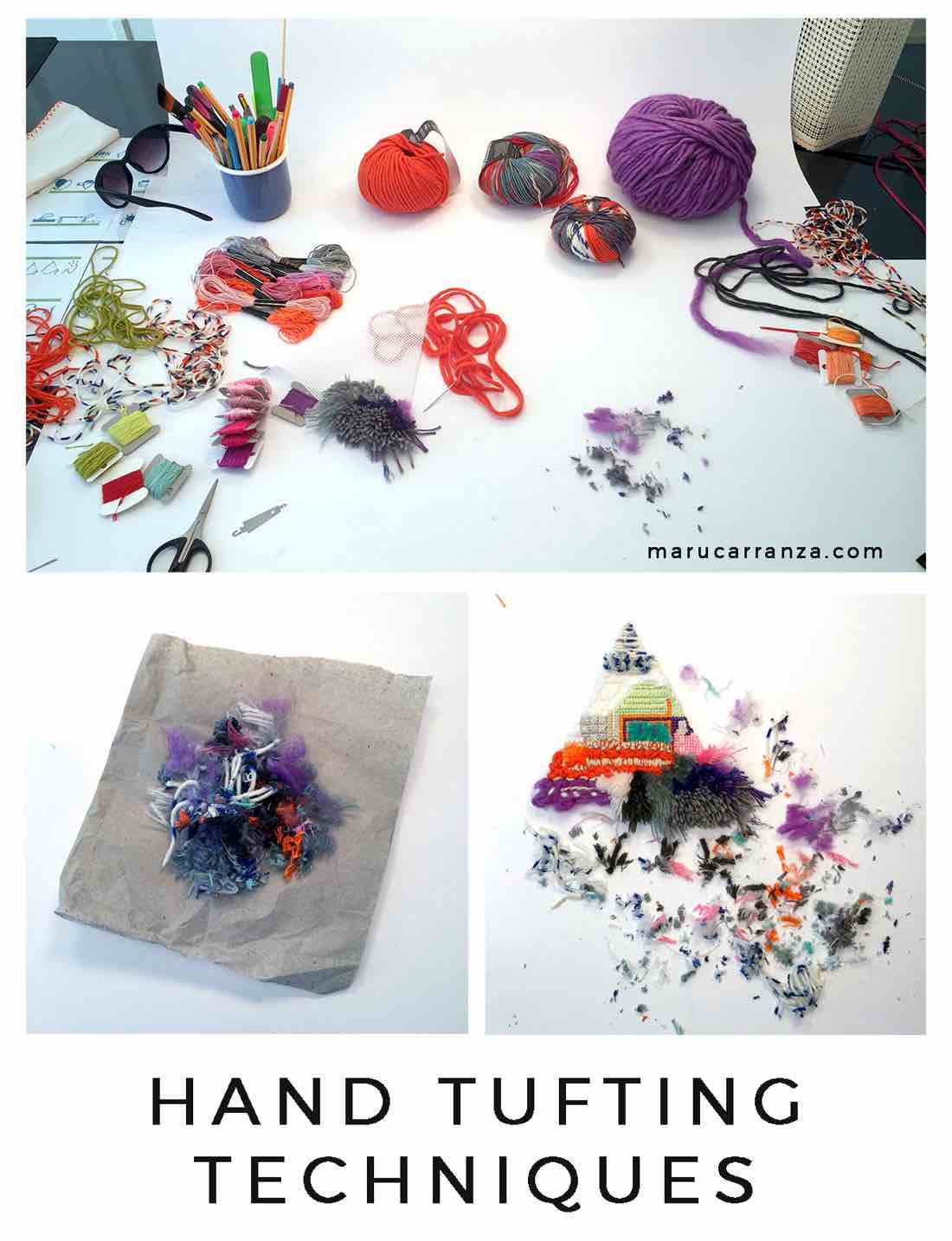 Latch Hooking
Latch-hooking is a simple form of knitting using a special latch-hook needle and short strands of yarn. Typically, latch-hooking is done on a canvas grid and can be used to create endless designs. Latch-hook creations can be used as pictures, pillows, and blankets. This instructable will explain how to make a latch-hook knot. It is through these knots that an image or design is created. The needle is not sharp or dangerous, making this a fun and risk-free activity. These instructions do not cover how to convert the final product into a pillow, blanket, etc.
Hand tufted
This method differs slightly from other weaving techniques as the pile is incorporated by hand with a pistol-shaped device. The pattern design is laid out on cotton fabric, which is then stretched over a frame. The tufting gun is used to punch the yarn through the fabric and is fastened to a latex base. The yarn is then cut and shaved to ensure equal height. In the case of rugs with different height volumes, the surfaces are cut by hand with special angled scissors. This technique allows the skilled artisans to create curved patterns and pile of different heights and densities.
Needle Punching
Needle punching is a craft or art technique of looping yarn, floss or ribbon in the format of a pattern through fabric. The looping gives the pattern a rug like appearance. The origins of needle punching are debatable. Some claim it has been in existence since the ancient Egyptians began making needles out of hollow bird bones, others claim needle punching originated from the Old Believers in Russia, while others trace its origins back to Germany or England. Needle punching is used to embroider items, create wall hanging, ornaments, pillows, rugs and other décor and crafts. Needle punching is done as a hobby and commercially. Before creating your own item you will need to know how to needle punch.
LEARN THESE TRADITIONAL TECHNIQUES
CONTACT for BOOKINGS
share with me your contact details and desired Course-Group dates and I will contact you back.